"Plein Air" means "open air" and signifies outdoor painting that captures nature's light. Plein Air painting became famous in France in the 19th century. The invention of paints in tubes enabled impressionist artists, such as Van Gogh and Monet, to paint outdoors, en plein air.
"Not until the late 1860s, with the work of Claude Monet, Pierre-Auguste Renoir, and Camille Pissarro, the leaders of Impressionism, did painting en plein air become more popular. This change came about from 1881, when Monet, in his efforts to capture the true effects of light on the colour of landscape at any given moment, began to carry several canvases at once into the out-of-doors. On each he began a painting of the same subject at a different time of day; on subsequent days, he continued to work on each canvas in succession as the appropriate light appeared." Britannica
May 2017
Featured artist: Susan Johnson
Reception: Saturday, May 13 from 4 to 6 pm
Benicia Open Studios: May 6 and 7
July 2017
Featured artist: Dixie Mohan
Reception: TBA
March 2017
Featured artist: Catherine Fasciato
Reception: March 11 from 4-6pm
"Splash!"
October 2017
Featured artist: Iris Sabre
Reception: TBA
September 2017
Featured artist: Stephen Berry
Reception: TBA
January 2018
Featured artist: Samantha McNally
Reception: TBA
Benicia Plein Air Gallery
307 First Street
Benicia, CA. 94510
Phone number: 707-297-5903
February 2018

Featured artist: Rolando Barerro
Reception: TBA
April 2017
Featured artist: Mike Dadasovich
Reception: April 15 from 12-3.
"Paint Like Van Gogh" with Mike.
Everyone can participage in a
group painting!
June 2017
Featured artist: Judy Feins
Reception: June 10, 4:00 to 6:00.
August 2017
Group Show
Reception: TBA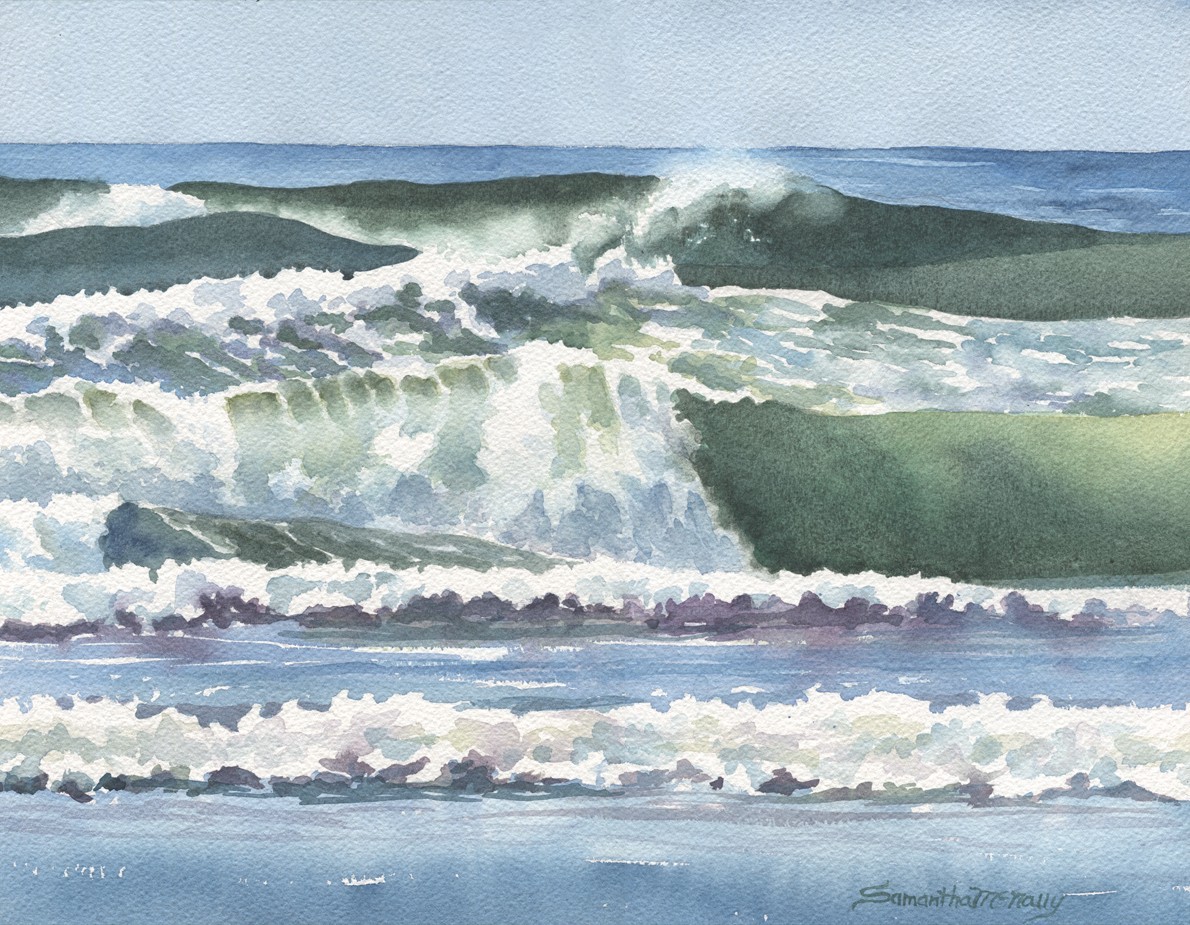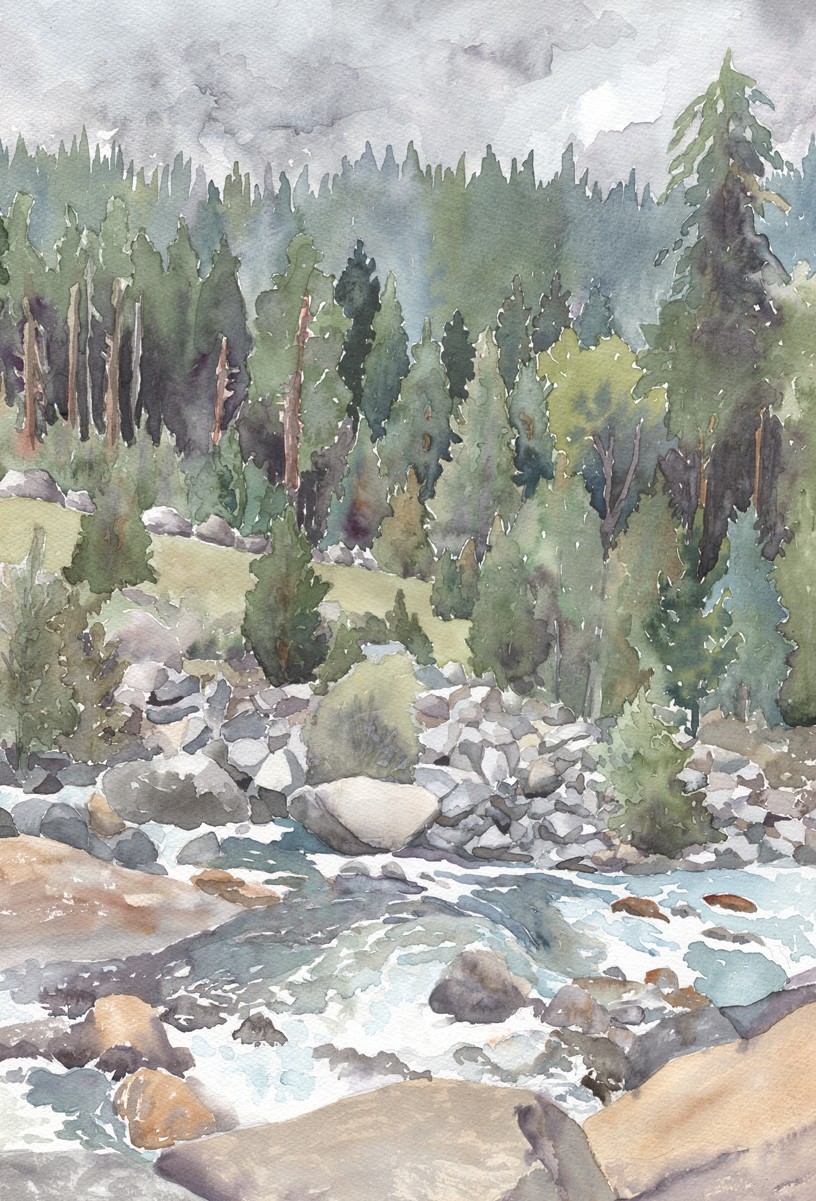 November 2017
Featured Artist: Susan Street
Reception: TBA
Save the date!
August 26, 2017 is the 2nd Annual Plein Air Paint Out!
December 2017
Group Show
Reception: TBA
The Gallery will be open in the evening for the Benicia Tree Lighting till 8 pm.
Christmas cookies from 6-8!
Original mini paintings as Christmas tree ornaments available throughout the month of
December displayed on the Gallery Christmas Tree.
Benicia Plein Air Gallery
307 First Street
Benicia, CA. 94510
Spring and Summer Hours:
Thurs. - Sun. noon to 6 pm
and by appointment


Artist Getaway presents Benicia Plein Air Artist, Rolando Barrero in a 3 day workshop, painting in the gallery and en plein air around Benicia . July 17, 18, 19, 2017. For more information please see Artist Getaway.

March 2018
Featured Artist: JoAnne McMahon
April 2018
Featured Artist: Ruth Beeve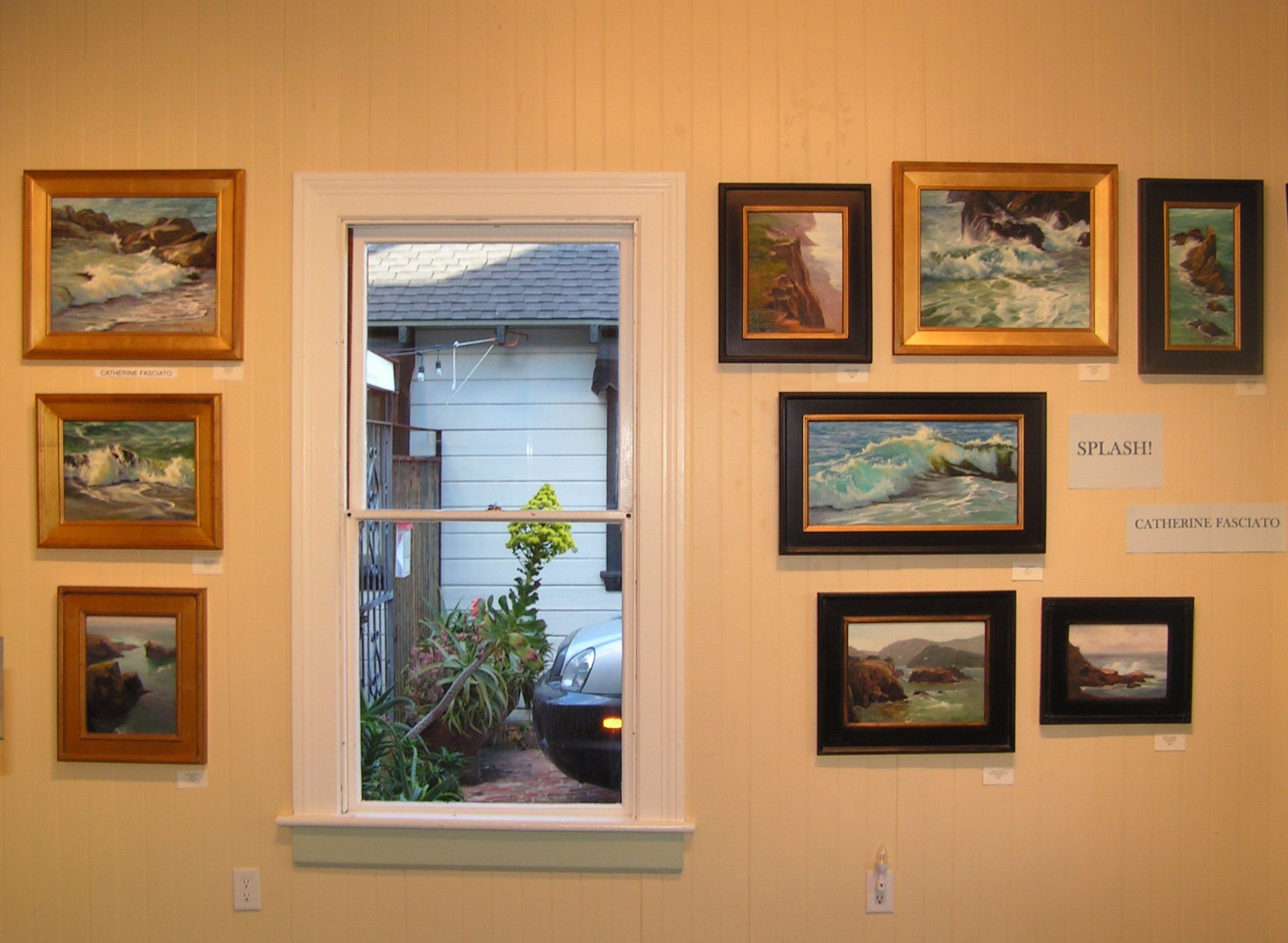 Catherine Fasciato's "Splash" will hang on the Featured Artist Wall for the month of March.
March 9 through April 2
Catherine Fasciato's ocean scapes are the focus of "Splash", the March feature exhibit at Benicia Plein Air Gallery. Catherine Fasciato loves the ocean and loves painting along the California coast. From early childhood, Fasciato has been fascinated with the way the ocean moves and the constant changes in mood and color. She says "the power and the beauty the ocean is God's true cathedral".
Fasciato is a member of Arts Benicia, Benicia Plein Air Painters, California Art Club, and American Impressionists Society. Her art education has been self directed with classes, workshops, and instruction in California and Europe.
Her work can also be seen at Valley Art Gallery in Walnut Creek, and Lisa's studio in Carmel. She is participating in the Carmel Paint Out, May 2017.
May 2018
Featured artist: Catherine Fasciato
Benicia Artists Open Studios is Arts Benicia's most highly attended annual event with more than 4,000 visitors!
Visitors can ride a SolTrans Shuttle free of charge between the arsenal and downtown and explore artist studios on Jackson and Tyler Streets in the arsenal, see glass blowing, tour galleries like Benicia Plein Air Gallery on First Street, speak with artists about their work, watch demonstrations, and purchase original art.